LeAnder Jackson Recognized by Red Cross

Withlacoochee member LeAnder Jackson and six other Boy Scouts from Mt. Zion Troop 99 were presented with Certificates of Appreciation for volunteering with the Red Cross's Home Fire Preparedness Campaign.

On October 11th, 2014 they gave away and installed smoke detectors in an Albany neighborhood where a lot of house fires break out. Two days later, a woman escaped her burning home when her new smoke alarm woke her up.

Boy Scout LeAnder Jackson said, "When I found out we saved a life I was shocked because I didn't know it would happen so quickly or make such a big difference as it did. So I hope that other people are seeing that installing smoke detectors in homes will save a life and it might be yours."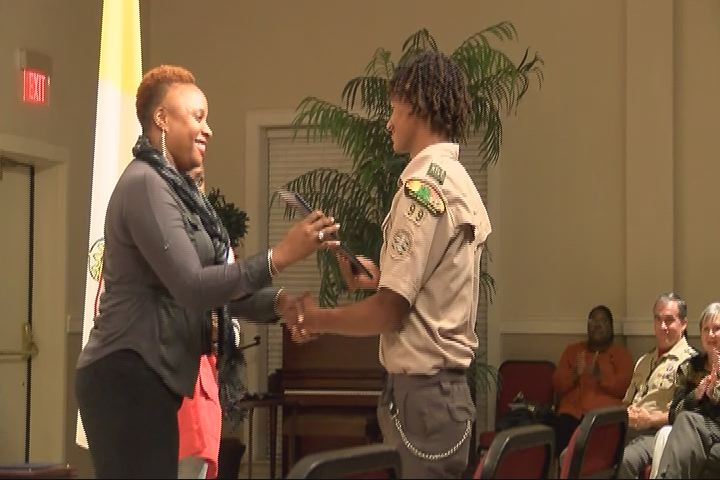 LeAnder Jackson (Withlacoochee 2013)