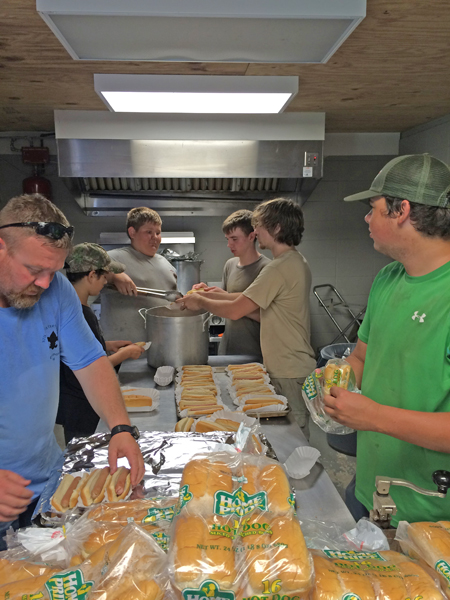 Arrowmen from Troop 898 preparing

lunch at the Camp Patten Service Day.

There were about 160 Scouts and others at Camp Patten with lots of Cubs.

They got a lot of work done: picking up limbs,

weed-eating,

cleaning of the facilities, installing BBQ grills at

family cabins,

cleaning out the little Burrow, and lots of other stuff.

(Photos by Merrill Dickinson. Used with permission.)