THE FORMATION OF WITHLACOOCHEE LODGE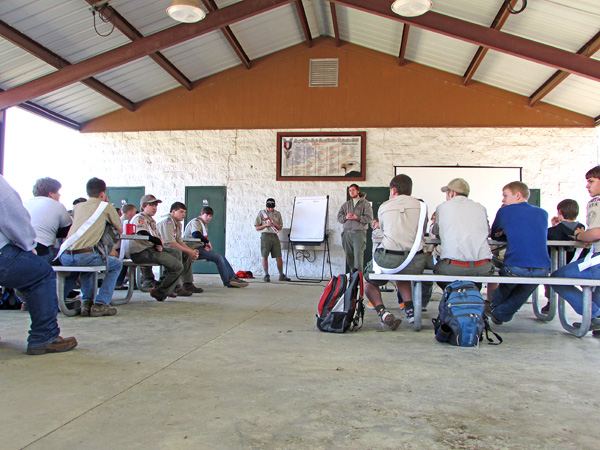 On November 1st, 2012, Alapaha Area Council merged with Chehaw Council to form South Georgia Council. BSA policy required the lodges to merge within six months of the Councils. On March 9th, 2013, at the joint Immokalee Lodge and Alapaha Lodge Ordeal and Fellowship, the lodges voted to take the new name of Withlacoochee and the number 98, which was the council number of South Georgia Council. According to ALA Rick Green, lodge number 98 was selected not only because it was the number of the council, but also because it was an unused lodge number at the time. Navajo Lodge the former lodge number 98 had been merged in 2006. The gopher tortoise was chosen as the totem.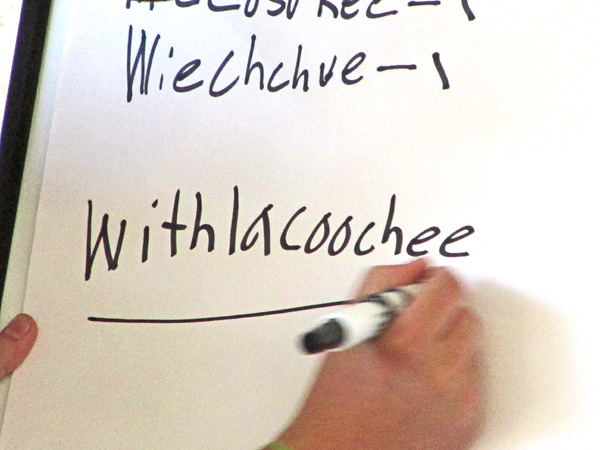 The lodge was named for the river, really a creek, of the same name which runs through the South Georgia Council. It was not named for the creek of the same name in Florida or the literal meaning of the word. The name "Withlacoochee" probably stems from the Muckhogean dialect. It is a compound of the Creek words "we" (water), "thlako" (big), and "chee" (little), or "little big water." The word combination signifies little river in the Creek language. "Welako" or "wethlako" may also refer to a lake or a river of lakes.



The Withlacoochee River in Georgia originates northeast of Valdosta and flows south through Berrien, Cook, and Brooks counties in Georgia and into Florida. It eventually merges with the Suwannee at Suwannee River State Park west of Live Oak. The river is 115 miles (185 km) long

.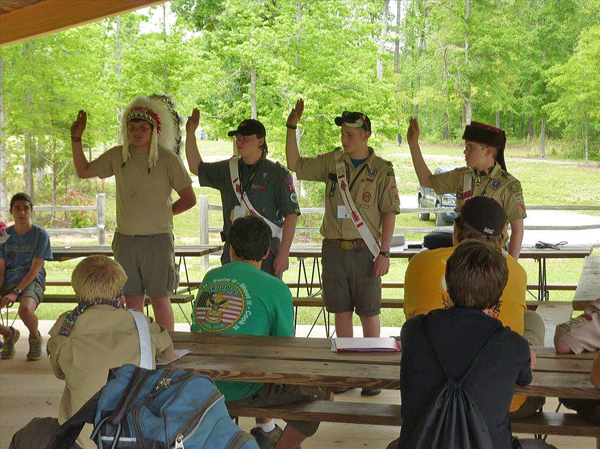 The lodges voted on officers for the new Withlacoochee lodge at the 2013 SR-9 Section Conclave in April. The election was led by Andrew Smith a member of Alapaha Lodge and past Section SR-9 Secretary. The new officers and lodge were effective May 1
st
, 2013. The lodges attended the Conclave as the last official acts of the separate lodges. The first officers of Withlacoochee Lodge were elected at the SR-9 Conclave and were: Jay Turk, Chief; Dakota Kirkland, Vice Chief of Programs; Saul Crumpton, Vice Chief of Administration; David Stokes, Lodge Secretary; Noah Phillips, Lodge Treasurer. Merrill
Dickinson was appointed the first Lodge Advisor and Rick Green and Dale Wilson were appointed the first Associate Lodge Advisors. Preston Parker (Chehaw District Executive) was appointed the first Staff Advisor.

The gopher tortoise was selected as the lodge totem because it is indigenous to the part of the state that makes up South Georgia Council. There are active gopher tortoise burrows at both Camp Osborn and Camp Patten. The gopher tortoise is also the Georgia State reptile. Its range includes small parts of southern Alabama, South Carolina, Louisiana, Mississippi, Georgia, and a larger area in north and central Florida. A gopher tortoise can live up to 60 years
.